Seminar: Weather for Boaters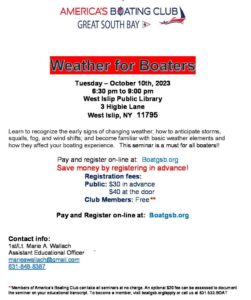 Click here for the full flyer!
In this two-hour seminar, you will learn how to recognize early signs of changing weather, anticipate storms, squalls, fog, and wind shifts while boating. Understanding basic weather elements and their impact on your boating experience is crucial, making this seminar a must for all boaters! Join us to enhance your weather awareness and make your boating trips safer and more enjoyable.